A watch does far more than serve its practical purpose of telling time. It's one of fashion's essential accessories. For men, it's a status symbol - but, lucky for us gals, watches are more of a personality statement. They don't have to bear the name of a famous label or be covered in diamonds to be fabulous.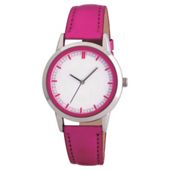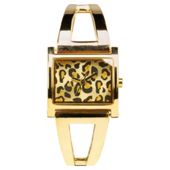 Watches can add an understated sophistication to an outfit, or they can be the focal point. Big or small, glitzy or casual, women's watches are an opportunity for us to highlight our unique point of view. Of course, like anything in fashion, watch trends come and go. Here's a brief look at the
current trends in timepieces
to 'watch' out for in 2014:
Chains & Cuffs
Vogue Paris
has highlighted chains and cuffs to be a major jewellery trend for Fall/Winter 2013/2014. Over-sized cuffs were all the buzz after the recent Giambattista Valli runway show, and you can expect cuff-watches to make an appearance on retail shelves in the coming months. When it comes to chains, you only have to look at Michael Kors' giant chain-link necklaces or Lavin's latest chunky jewellery series to realise just how hip the chain is at the moment.
Charms & Pendants
Charm bracelets are back, with designers like Saint Laurent using them to invoke an edgy, grunge resurgence. How can one add even more charm to a charm bracelet? Make it a charm-watch, a concept that's definitely something to look out for in the coming months. As for pendants, Riccardo Tisci, creative director of Givenchy, is certainly a fan. Expect to see large, round, pocket-style watches dangling off simple silver bands.
Golds & Bronzes
Must be the Autumn colours weaving their way into the heads of fashion's top jewellery designers this season, as so many of them are choosing glowing golds and bronzes for their lines. Bottega Veneta and Dolce & Gabbana are just two of the many fashion houses to be highlighting these warm colours in their jewellery for Fall/Winter 2013/2014.
Whether you favour a classic gold look or fancy making a statement with chunky chains this season, there are plenty of new ideas out there in the watch world right now.